Existing Projects
We are always on the look out for new projects and improvements we can make to our local environment. If you have a project you would like to collaborate on with us please do get in contact.
Bat Pillbox

We have recently converted several Pillboxes for the use of bats. This involves making a lockable door for the main entrance, reducing the entry slots to a smaller size and number and installing bat roosts for the various species that may choose to use it. The pillboxes in the area tend to follow the Kennet and Avon Canal as this was a last line of defence during the war. This makes them perfect for bats to use as a short break spot while foraging along the water and will help enable them to safely travel further down the canal route, hopefully this will allow isolated groups of bats to encounter each other.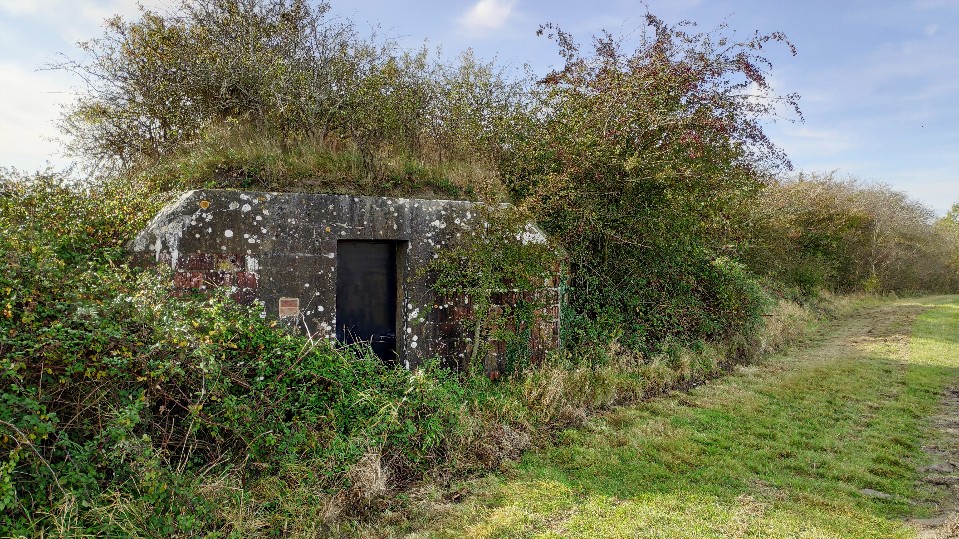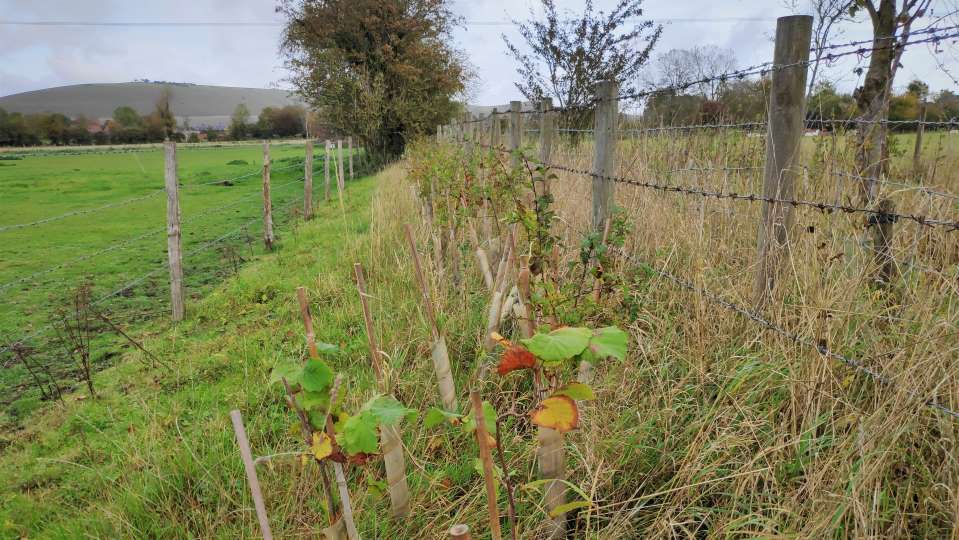 Bat Hedge

The next step of the Bat Pillbox project. One of our converted Pillbox sits directly on the side of the Canal, a perfect situation for the foraging Bats. The second box we converted is approximately 40 yards away from the canal bank. To encourage the bats to use the conversion we have planted a short hedge which should provide a flight corridor to the Pillbox as well as additional foraging area for the bats as it matures.
Dew Pond Newt Habitat

Historically farmers would have installed and maintained Dew Pond to allow a constant supply of water to their grazing stock. Modern plumbing has vastly reduced the number of Dew ponds that still function as it is no longer economical to maintain their water holding capabilities. The few surviving ponds have been shown to be a harbour for local wildlife including Newt species. We have recently excavated and installed two new dew ponds which are functioning well and will hopefully encourage the natural wildlife to flourish in the area. One on the chalk down land that can be a very dry and desolate area during summer months with any rainfall or moisture quickly soaking away to enter the aquifer. And one in the valley where although water can normally be found, still pomds are not very common especially those which retain water all year round.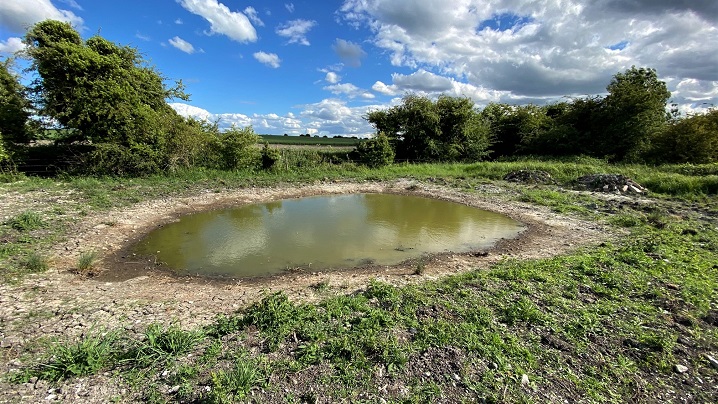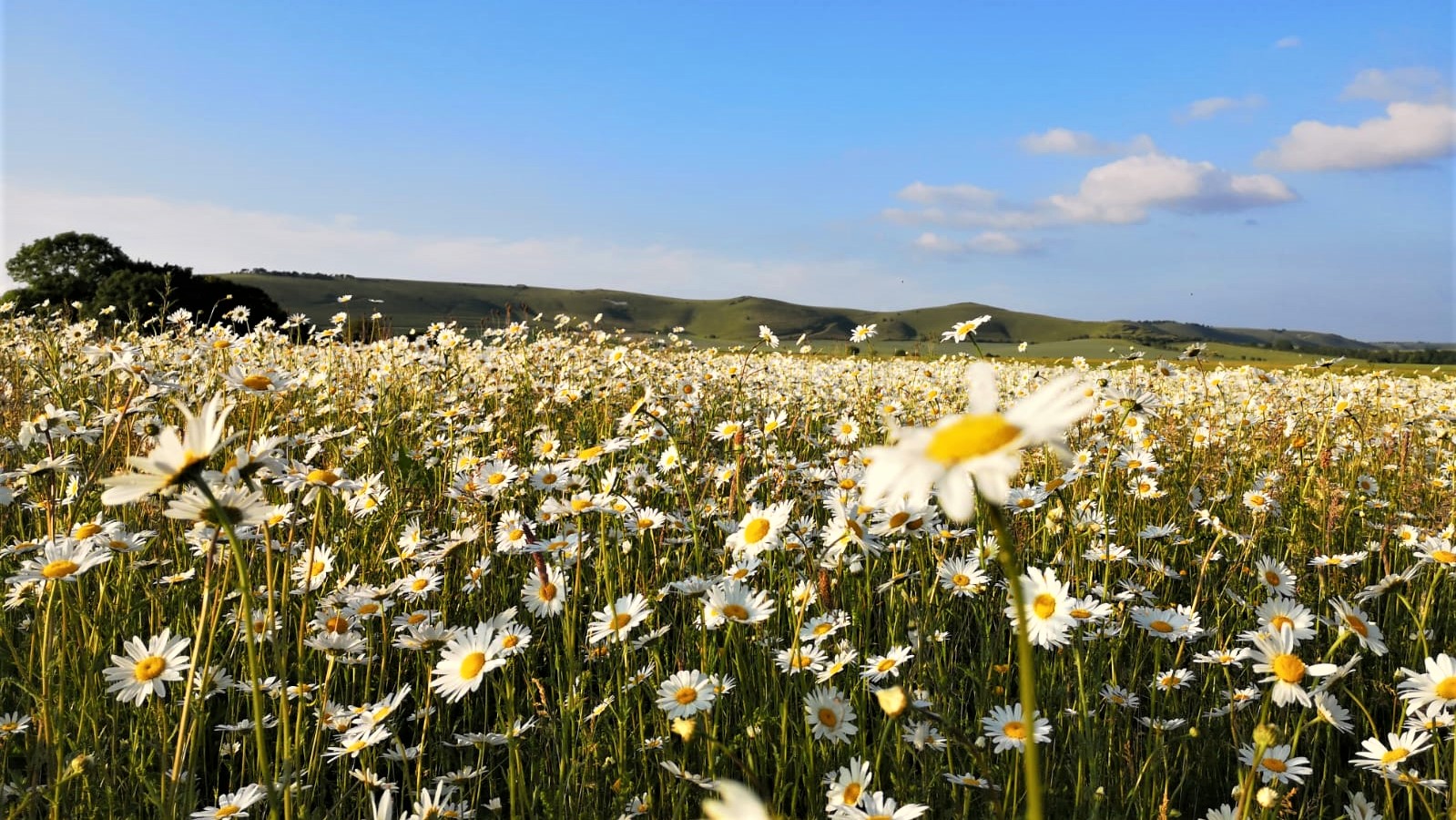 Higher Level and Entry Level Stewardship Schemes

We have been long time supporters of the government schemes which have allowed us to create grass field boundaries, field corners, nectar mixes, wild bird mixes .etc around the farm. Unfortunately these schemes can be quite restrictive in the terms of what options are available but they have provided a great foundation of environmental areas around the farm for us to build on with our other projects.